Galvanized Steel (Wet storage stain)
Galvanized Steel (Wet storage stain) Removal of Wet Storage Stain (White Rust) on Galvanized steel surface
Picklex® 20 completely removes the White Rust (also known as Wet storage stain) from the Galvanized steel surface and provides a nano thickness coating for a very long-term indoor Rust Protection (several years) and finishing.
Painting/Powder Coating: Painting or Powder coating can be performed over Picklex® 20 coated surface after complete drying. Since Picklex® 20 is a nano Conversion coating, it eliminates the need for Sanding or Blasting of the galvanized steel surface. Picklex® 20 removes any mill oil/cutting fluid, remove surface rust, provide a nano Conversion coating, seal the coating and stop the oxidation process, all in one step in about one minute. It provides a rust/contamination free surface with zero oxidation. Picklex® 20 provides excellent adhesion with the top coating such as, liquid paint or powder coating.
Galvanized Steel Cooling Tower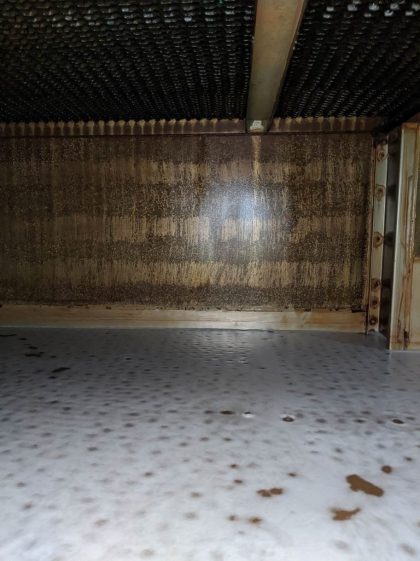 After Picklex® 20 treatment (removed white rust)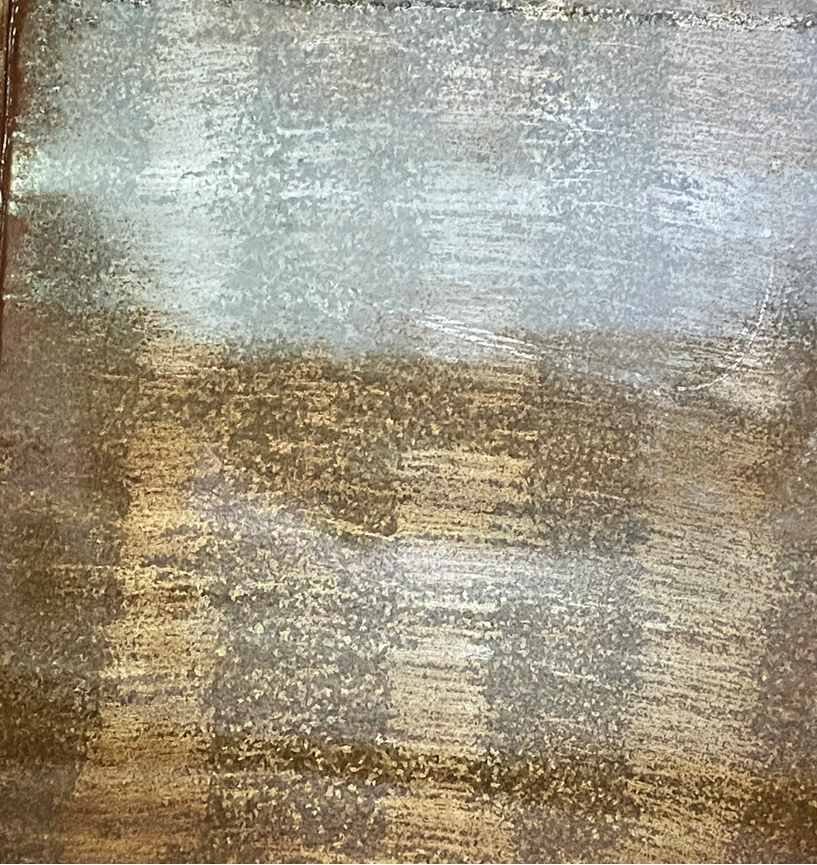 Cooling Tower partially treated with Picklex® 20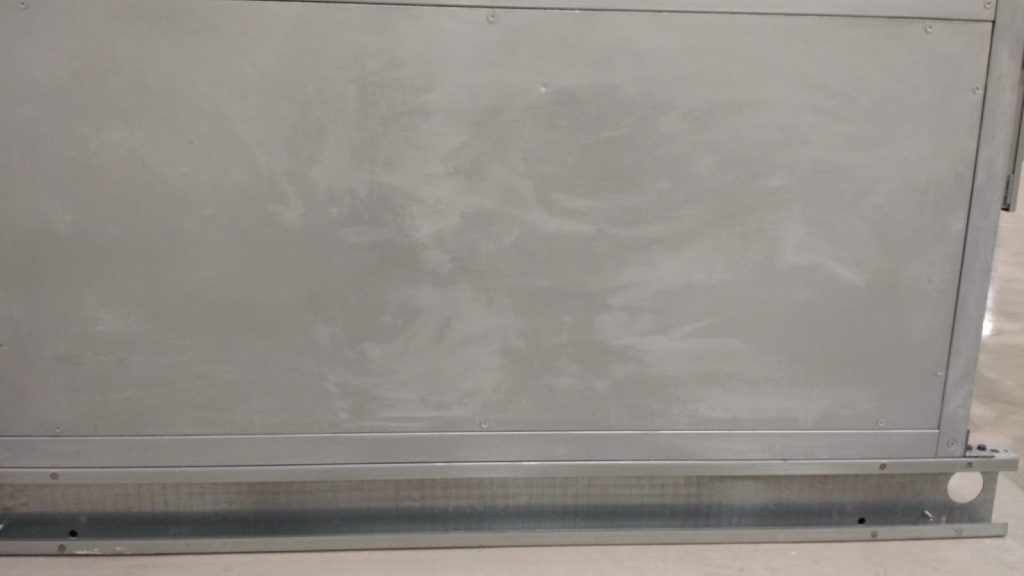 After Picklex® 20 treatment (removed white rust)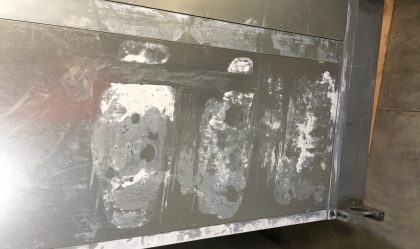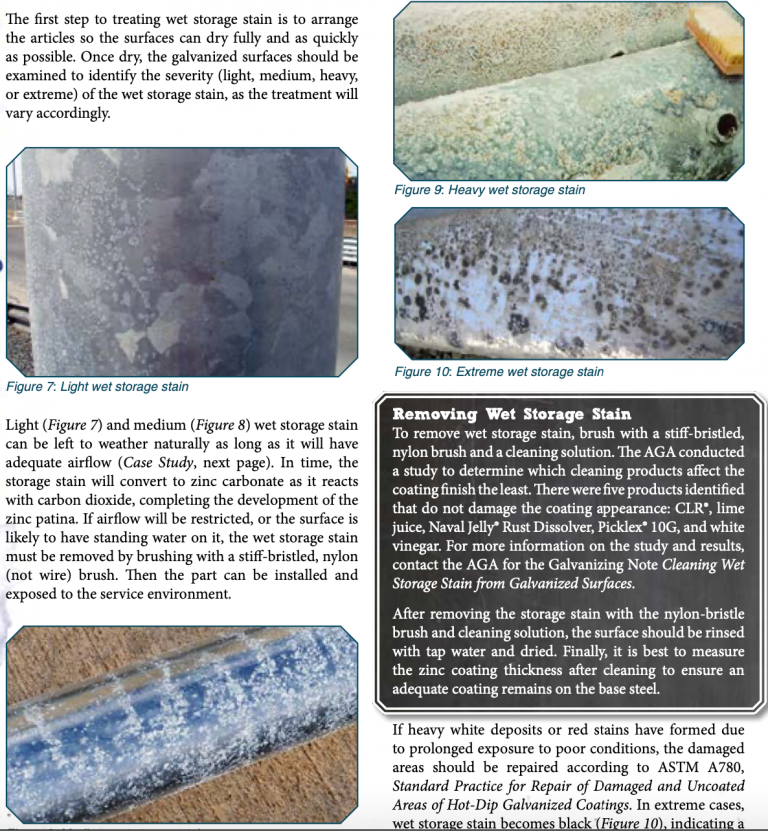 Article from the American Galvanizers Association – "Cleaning Wet Storage Stains from Galvanized Surfaces".